150g of original tea from Shizuoka Tea House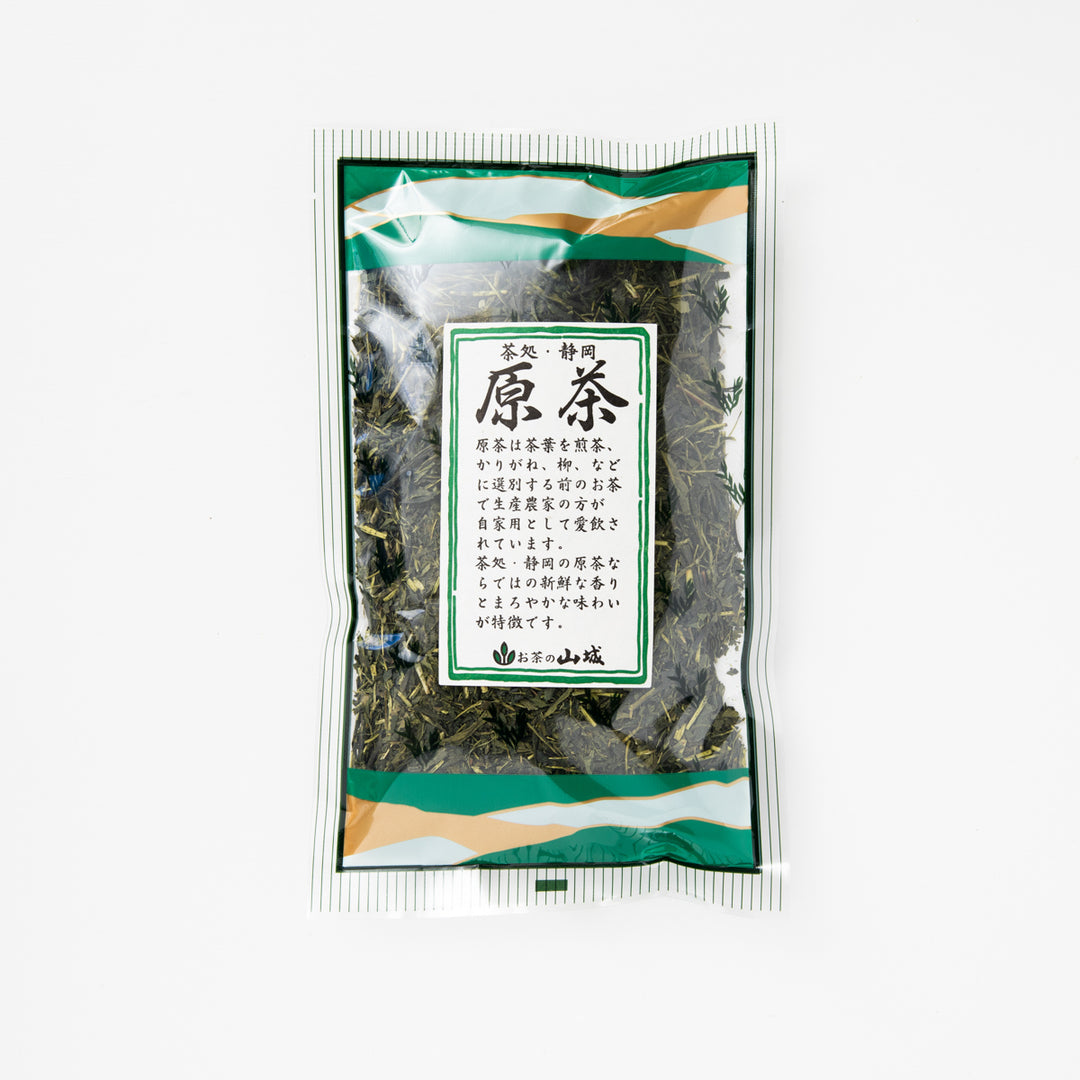 Raw tea is the tea before the tea leaves are sorted into sencha, karigane, yanagi, powdered tea, etc.
It is loved by farmers who produce it for their own consumption.
This tea is characterized by its fresh aroma and mellow taste, which can only be found in the original tea grown in Shizuoka.
| | Product information |
| --- | --- |
| Product name | Teahouse/Shizuoka original tea |
| name | Sencha |
| Raw material name | Green Tea |
| Name of origin of raw materials | Japan (Shizuoka Prefecture) |
| Internal capacity | 150g |
| Preservation method | Please store away from direct sunlight, high temperature and humidity. |
| Seller | Yamashiro Bussan Co., Ltd. 4-24-6 Minamihorie, Nishi-ku, Osaka |
【delivery】
Kuroneko Yamato

【postage】
・Free shipping for purchases over 3,240 yen (tax included).
・If the purchase amount is less than 3,240 yen (tax included), the following shipping charges will be charged.
Hokkaido: 1,540 yen (tax included)
Okinawa Prefecture: 2,200 yen (tax included)
Other prefectures: 770 yen (tax included)

【method of payment】
credit card
We also recommend this product