Delicious cold brew barley tea pack with charcoal-grilled barley 240g (8gx30p)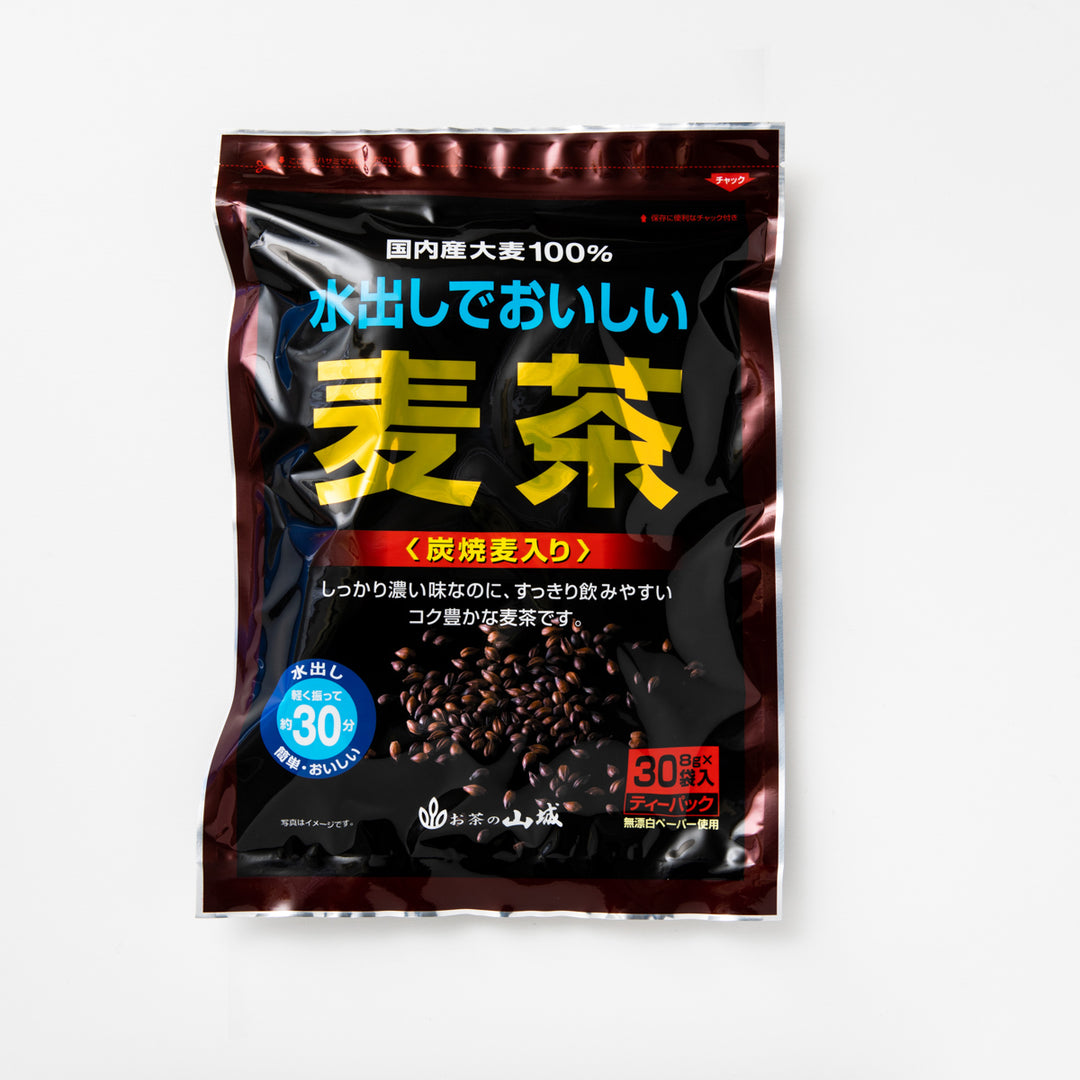 Charcoal-grilled barley tea By blending domestically-produced charcoal-grilled barley that has undergone a unique roasting process, barley tea with a fragrant aroma and rich flavor can be made in about 30 minutes from cold brewing.
This barley tea is made from 100% domestic barley and is delicious even when brewed cold.
We often hear about charcoal-grilled coffee, but how about charcoal-grilled barley tea?
Regular barley tea needs to be cooled down after being boiled.
Even barley tea, which can be brewed cold, takes a surprisingly long time to brew.
The special feature of this product is that it can be made using cold brew in about 30 minutes (just shake it gently).
This is useful when you don't have time, when you suddenly run out of barley tea, or when you can't use a fire.
Of course, you can also enjoy it deliciously boiled.
In case of cold brew
Put 1 tea bag in 1 liter of water, chill in the refrigerator for about 30 minutes, shake lightly before drinking, and be sure to remove the pack when it reaches the desired strength.
In case of boiling
Add one tea bag to 1.5 liters of boiling water, and when it reaches the desired strength, turn off the heat and remove the tea bag.
Please drink and quench your thirst.
| | Product information |
| --- | --- |
| name | barley tea bag |
| Raw material name | barley |
| Origin of raw materials | Japan |
| Internal capacity | 240g (8g x 30 bags) |
| Preservation method | Please store away from direct sunlight, high temperature and humidity. |
| Seller | Yamashiro Bussan Co., Ltd. 4-24-6 Minamihorie, Nishi-ku, Osaka |
【delivery】
Kuroneko Yamato

【postage】
・Free shipping for purchases over 3,240 yen (tax included).
・If the purchase amount is less than 3,240 yen (tax included), the following shipping charges will be charged.
Hokkaido: 1,540 yen (tax included)
Okinawa Prefecture: 2,200 yen (tax included)
Other prefectures: 770 yen (tax included)

【method of payment】
credit card
We also recommend this product