Anpanman barley tea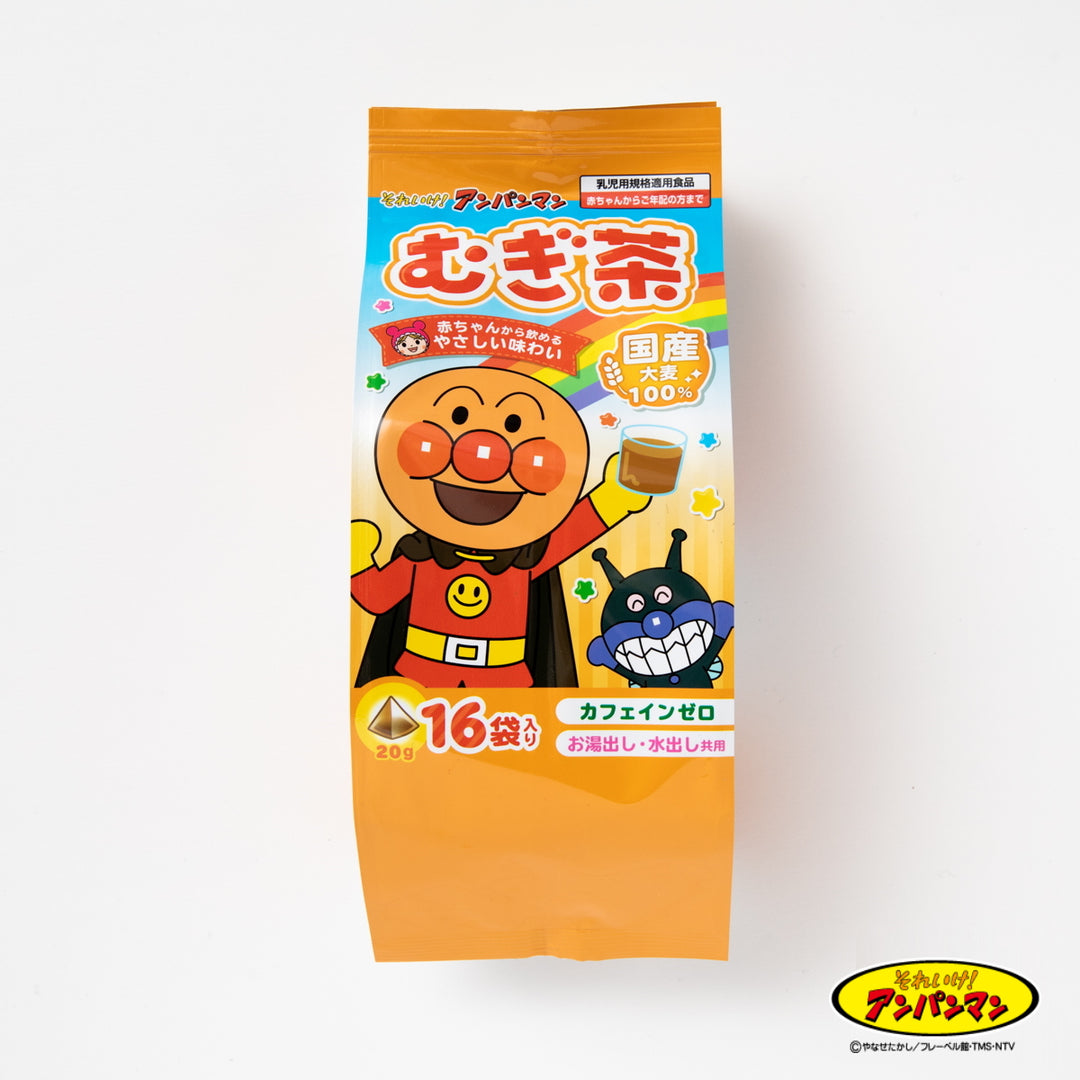 We want to convey delicious taste to children.


"Anpanman Barley Tea" was born out of the desire to convey the delicious taste to children, and to want them to choose it because it is delicious.

"Anpanman Barley Tea" is particular about the ingredients, carefully selected domestic barley,
``Wheat roasted lightly to bring out its sweet and fragrant aroma.''
``Barley that is carefully roasted at a low temperature for a long time to avoid over-roasting and causing bitterness.''


By exquisitely blending these two types of roasted barley, we have created a barley tea with a firm sweetness.

By filling each tea bag with a generous amount of 20g (general products are 8-10g), we have achieved a more fragrant aroma and a sweet and delicious taste.

Even if you don't boil it, you can brew it just by soaking the tea bag in boiling water.
Even when brewed cold, it has a taste you can be confident in that will make you wonder, "I can't believe it's so sweet and fragrant!"

This is a product that not only children but also adults should enjoy.
*Foods that comply with infant standards
| | Product information |
| --- | --- |
| name | barley tea bag |
| Raw material name | barley |
| Origin of raw materials | Japan |
| Internal capacity | 320g (20g x 16 bags) |
| Preservation method | Avoid direct sunlight, high temperature and humidity. |
| Seller | Yamashiro Bussan Co., Ltd. 4-24-6 Minamihorie, Nishi-ku, Osaka |
【delivery】
Kuroneko Yamato

【postage】
・Free shipping for purchases over 3,240 yen (tax included).
・If the purchase amount is less than 3,240 yen (tax included), the following shipping charges will be charged.
Hokkaido: 1,540 yen (tax included)
Okinawa Prefecture: 2,200 yen (tax included)
Other prefectures: 770 yen (tax included)

【method of payment】
credit card
We also recommend this product