Ground matcha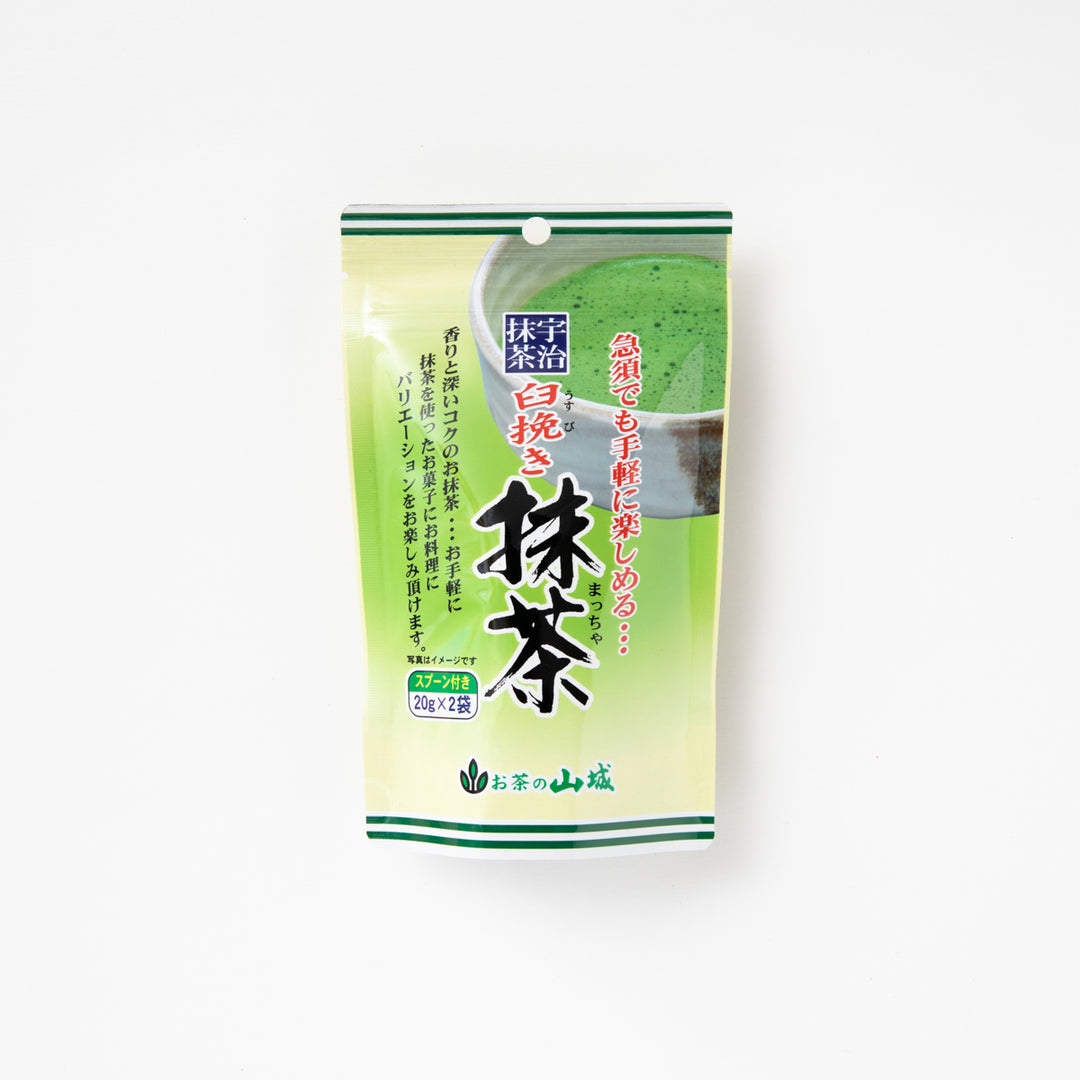 Matcha with a deep aroma and richness. Convenient sachets for making sweets. (20g x 2 packets)
Uji matcha can be used in a variety of ways, including cooking and making sweets.
Everyone knows the matcha brand "Uji Matcha".
Uji matcha has been loved by many people since ancient times for its low astringency and mellow taste.In recent years, Uji matcha has been popular not only for drinking freshly made tea, but also for making matcha soba, matcha bread, matcha parfait, and matcha soft serve ice cream. It is also used as an ingredient in various gourmet dishes such as dishes and sweets.
Why not add some color to your home baking by using matcha?
| | Product information |
| --- | --- |
| name | Matcha |
| Raw material name | Green Tea |
| Name of origin of raw materials | Japan (Kyoto Prefecture) |
| Internal capacity | 40g |
| expiration date | 10 months from manufacture |
| Preservation method | Avoid high temperatures and humidity, and be careful of scent transfer. |
| Seller | Yamashiro Bussan Co., Ltd. 4-24-6 Minamihorie, Nishi-ku, Osaka |
【delivery】
Kuroneko Yamato

【postage】
・Free shipping for purchases over 3,240 yen (tax included).
・If the purchase amount is less than 3,240 yen (tax included), the following shipping charges will be charged.
Hokkaido: 1,540 yen (tax included)
Okinawa Prefecture: 2,200 yen (tax included)
Other prefectures: 770 yen (tax included)

【method of payment】
credit card
We also recommend this product