Yasuragi Green Tea Tea Bag 50p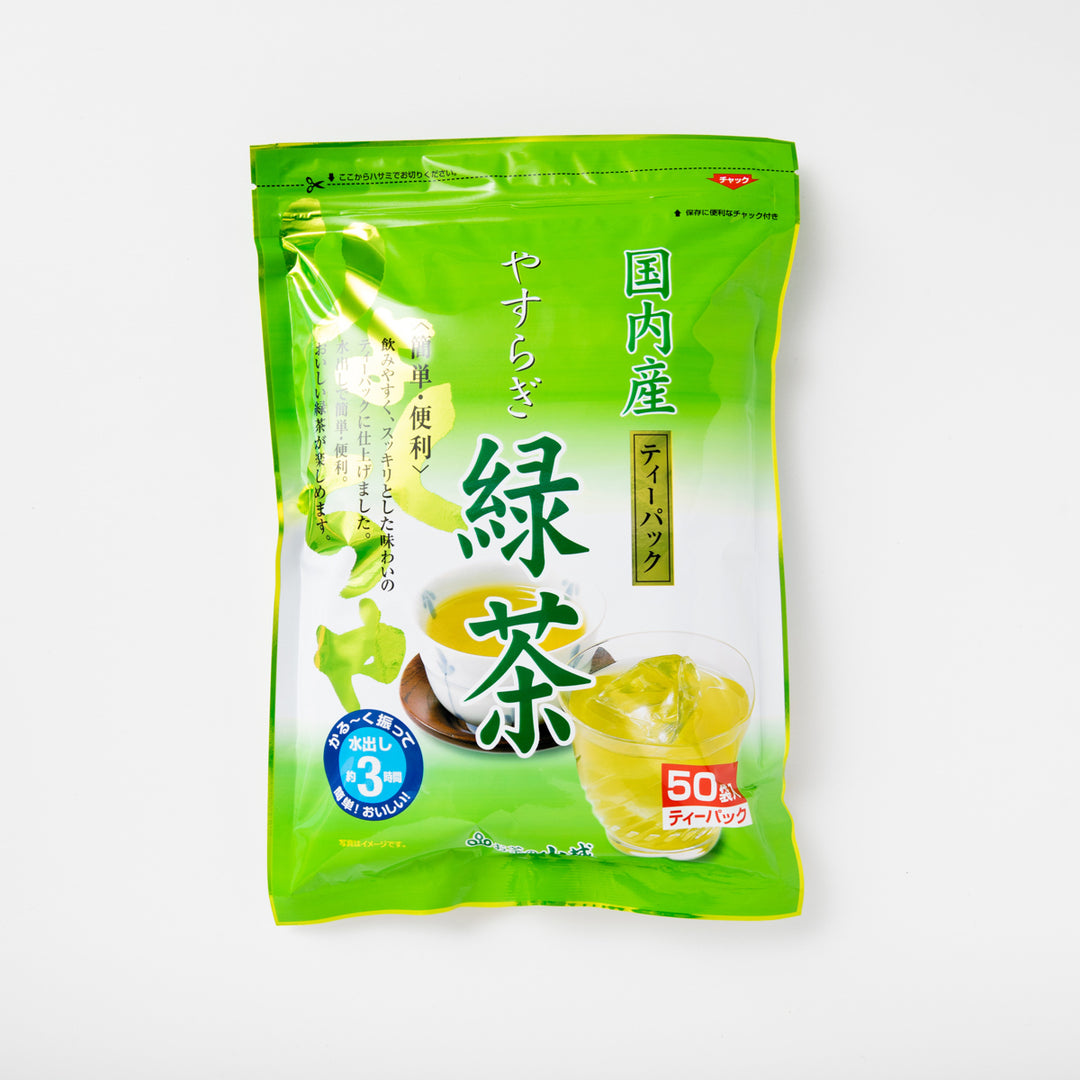 Domestic fragrant tea leaves are made into tea bags that are easy to drink and have a refreshing taste. It's delicious and easy to drink hot or iced.
Comes with a zipper for convenient storage.

How to make delicious tea
○For cold brew
Add one tea bag to 0.7 to 1 liter of water and shake gently. Place it in the refrigerator for about 3 hours, and when it reaches your desired thickness, remove the pack.

○For hot water soup
Add one tea bag to well-boiled water (approximately 1 liter) and immediately turn off the heat.
When the desired thickness is reached, remove the pack.
If you have a lot of hot water, please increase the number of packs.
*If you brew it with hot water, the light blue color will be more yellowish than when brewed with cold water.

○For teapots
Place one tea bag in a teapot, pour hot water into it, and drink it when it reaches your desired strength.


| | Product information |
| --- | --- |
| Product name | Yasuragi green tea tea pack |
| name | Green Tea |
| Raw material name | Green Tea |
| Name of origin of raw materials | Japan |
| Internal capacity | 250g (50 bags) |
| Preservation method | Please store away from direct sunlight, high temperature and humidity. |
| Seller | Yamashiro Bussan Co., Ltd. 4-24-6 Minamihorie, Nishi-ku, Osaka |
【delivery】
Kuroneko Yamato

【postage】
・Free shipping for purchases over 3,240 yen (tax included).
・If the purchase amount is less than 3,240 yen (tax included), the following shipping charges will be charged.
Hokkaido: 1,540 yen (tax included)
Okinawa Prefecture: 2,200 yen (tax included)
Other prefectures: 770 yen (tax included)

【method of payment】
credit card
We also recommend this product