Instant Kakegawa tea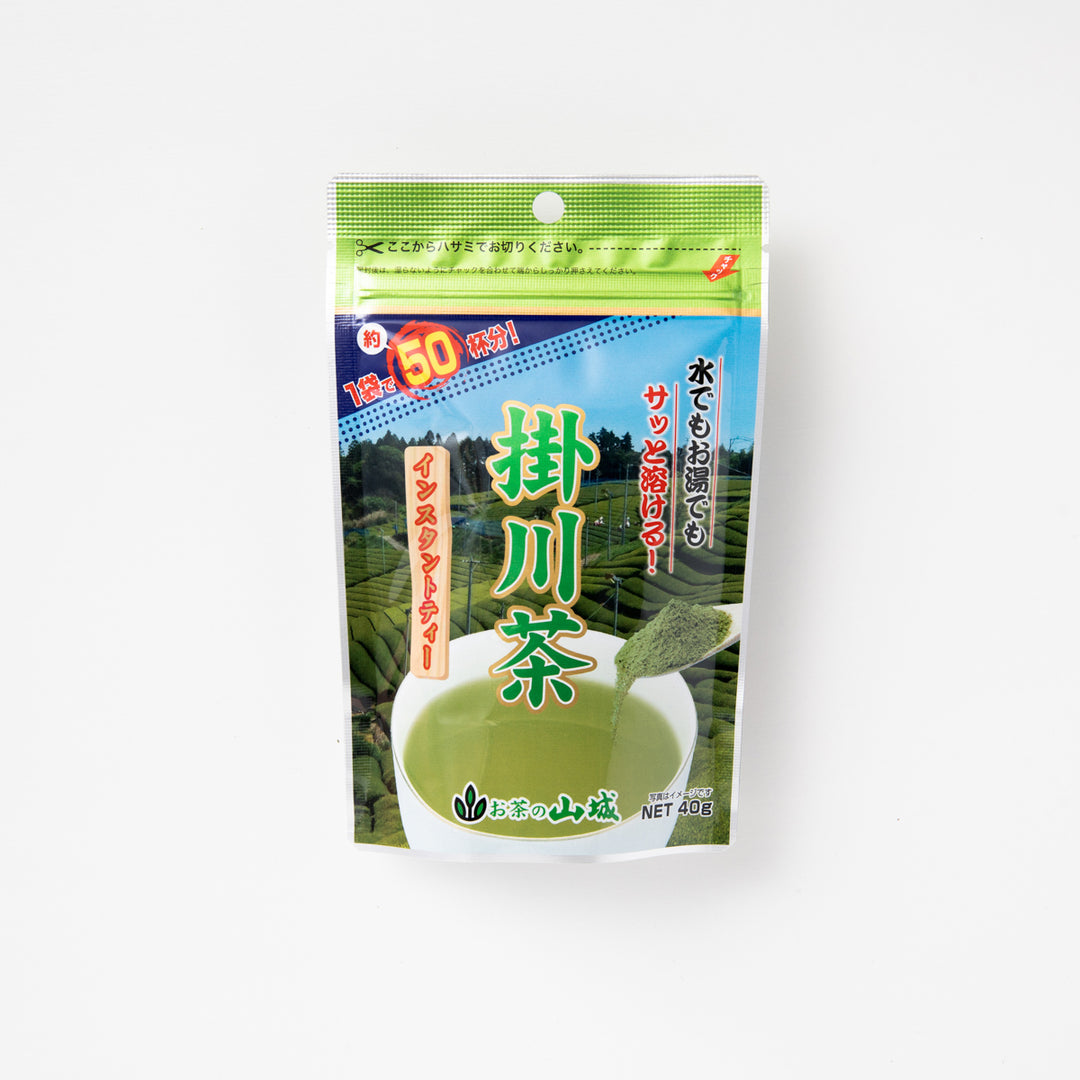 Convenient instant tea that dissolves quickly in either cold or hot water.
You can easily enjoy delicious tea made from Chadokoro Kakegawa tea, hot or iced.

delicious way to drink
○Hot or cold water
Place 1 teaspoon (0.8g) in a teacup, pour hot or cold water (approximately 100ml), dissolve, and drink.

○If using your own bottle ①Put the powder in a bottle, add water and stir.
② Add ice and drink.
○For plastic bottles ①Pour the powder into an empty plastic bottle and pour in water.
② Shake well and chill in the refrigerator.


| | Product information |
| --- | --- |
| Product name | Instant Kakegawa tea 40g |
| name | Green tea (instant green tea) |
| Raw material name | Dextrin, green tea (from Shizuoka Prefecture), vitamin C |
| Internal capacity | 40g |
| Preservation method | Please store away from direct sunlight, high temperature and humidity. |
| Seller | Yamashiro Bussan Co., Ltd. 4-24-6 Minamihorie, Nishi-ku, Osaka |
【delivery】
Kuroneko Yamato

【postage】
・Free shipping for purchases over 3,240 yen (tax included).
・If the purchase amount is less than 3,240 yen (tax included), the following shipping charges will be charged.
Hokkaido: 1,540 yen (tax included)
Okinawa Prefecture: 2,200 yen (tax included)
Other prefectures: 770 yen (tax included)

【method of payment】
credit card
We also recommend this product