Kyoto Wazuka Tea Ichibancha 80g first flush green tea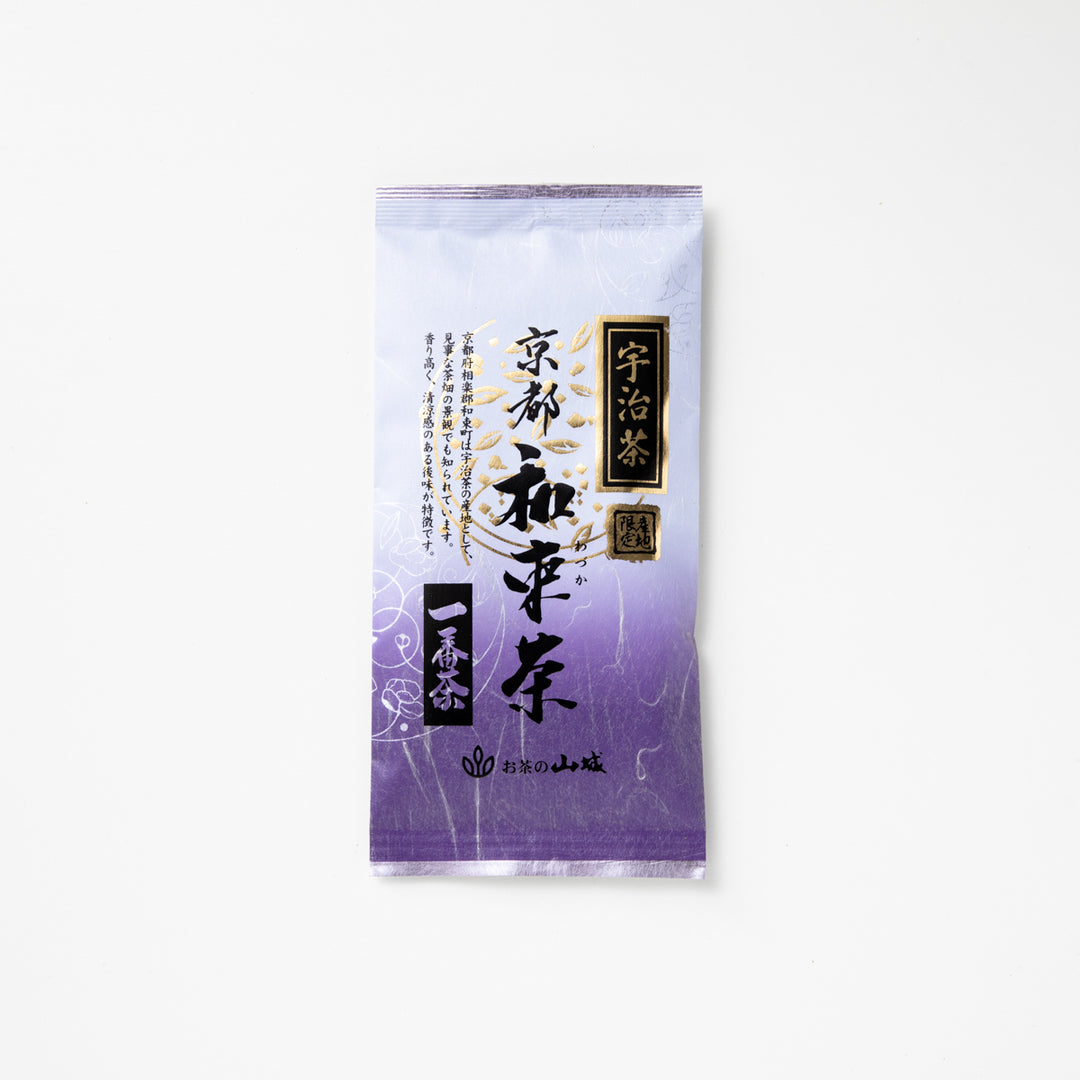 Wazuka-cho, Soraku-gun, Kyoto Prefecture is known for its Uji tea production and also for its stunning tea plantation scenery.
It has a strong aroma and a refreshing aftertaste. This is the first tea that was picked in the village of Wazuka.

| | Product information |
| --- | --- |
| Product name | Kyoto Wazuka Tea Ichibancha 80g |
| name | Sencha |
| Raw material name | Green Tea |
| Name of origin of raw materials | Kyoto |
| Internal capacity | 80g |
| Preservation method | Please store away from direct sunlight, high temperature and humidity. |
| Seller | Yamashiro Bussan Co., Ltd. 4-24-6 Minamihorie, Nishi-ku, Osaka |
【delivery】
Kuroneko Yamato

【postage】
・Free shipping for purchases over 3,240 yen (tax included).
・If the purchase amount is less than 3,240 yen (tax included), the following shipping charges will be charged.
Hokkaido: 1,540 yen (tax included)
Okinawa Prefecture: 2,200 yen (tax included)
Other prefectures: 770 yen (tax included)

【method of payment】
credit card
We also recommend this product