Yamato tea first flush green tea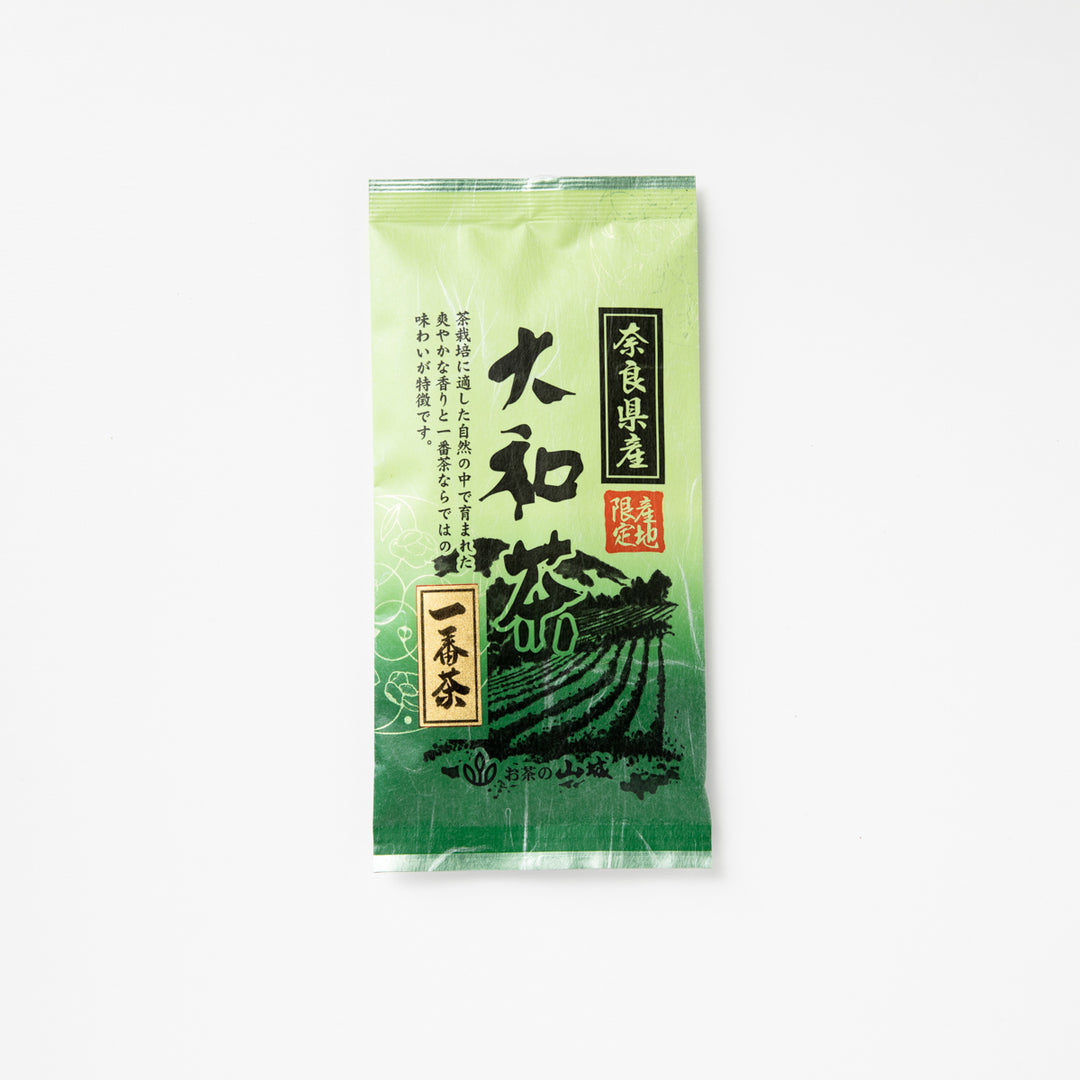 This is a local tea produced in Nara Prefecture, grown in a natural environment suitable for tea cultivation.
It is characterized by the mellow aroma and rich flavor unique to Ichibancha.
Uses new shoots picked in early summer. Since this tea has a lot of umami and little astringency, the result is a rich flavor with the softness and refreshing aroma of Ichibancha. Please try it.
[How to make delicious brew]
Transfer the boiling water to a teacup and let it cool to about 70-80℃.
Pour the amount for each person into a teapot, using 1 tablespoon per person as a guide, and pour in the cooled hot water.
After about 40 to 50 seconds depending on your preference (without waiting for the second brew), pour it out without leaving any residue.
Convenient tea bag types and gift sets are also available. Yamato tea Ichibancha Sencha from Nara Prefecture Japanese tea Yamashiro Bussan Nara Prefecture Nara
| | Product information |
| --- | --- |
| Product name | Yamato tea Ichibancha |
| name | Sencha |
| Raw material name | Green Tea |
| Name of origin of raw materials | Japan (Nara Prefecture) |
| Internal capacity | 80g |
| Preservation method | Avoid high temperatures and humidity, and be careful of scent transfer. |
| Manufacturer | Yamashiro Bussan Co., Ltd. Kyoto Factory 28-1 Soda, Koza Kuchi, Wazuka-machi, Soraku-gun, Kyoto Prefecture |
【delivery】
Kuroneko Yamato

【postage】
・Free shipping for purchases over 3,240 yen (tax included).
・If the purchase amount is less than 3,240 yen (tax included), the following shipping charges will be charged.
Hokkaido: 1,540 yen (tax included)
Okinawa Prefecture: 2,200 yen (tax included)
Other prefectures: 770 yen (tax included)

【method of payment】
credit card
We also recommend this product