Ureshino green tea 100g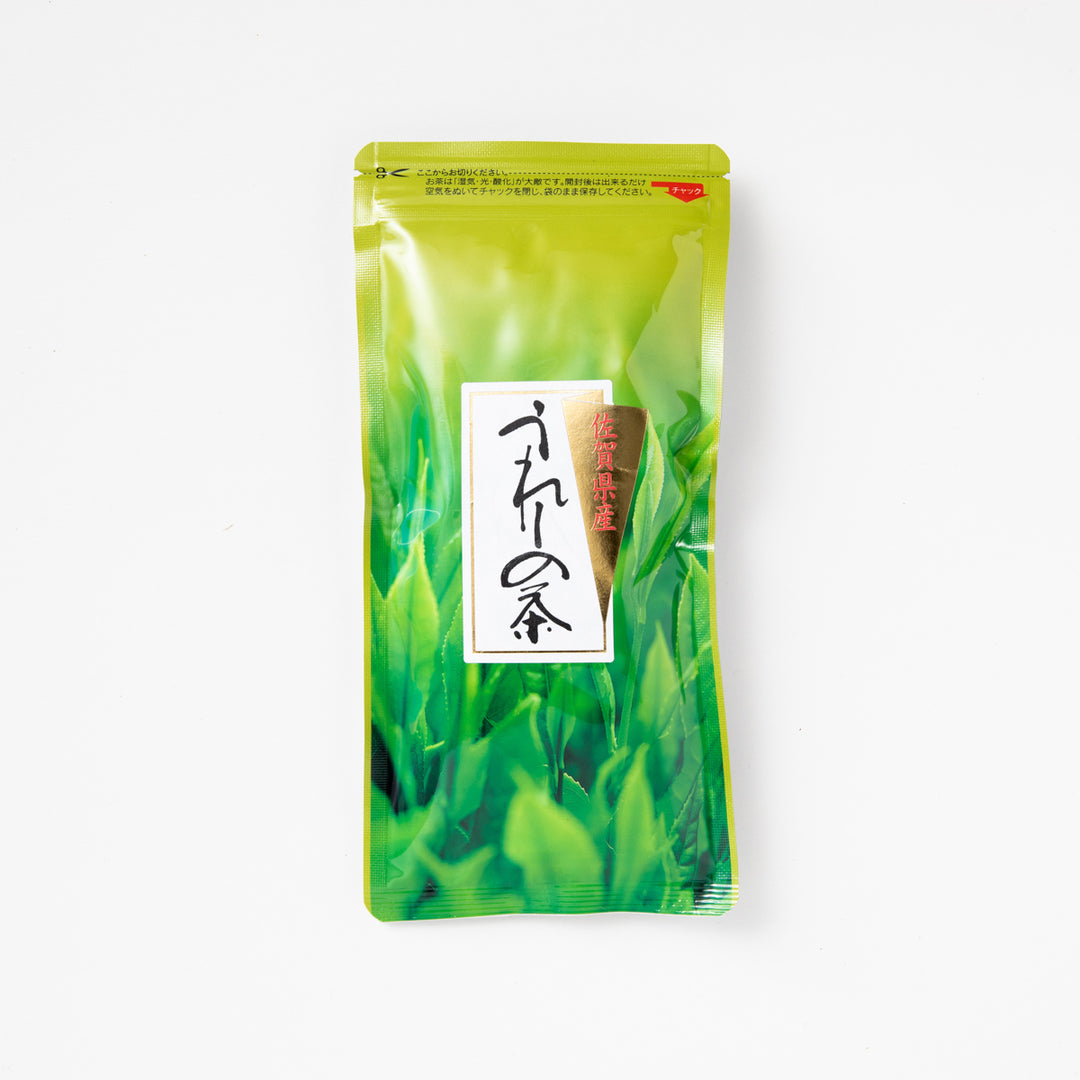 This product is Ureshino tea from Saga Prefecture, which has a unique strong aroma and refreshing taste.
Ureshino tea is mainly produced in the Ureshino region of Saga Prefecture. This region has unique climatic conditions and soil characteristics that give the tea a unique flavor.
Ureshino tea is produced using a different method than other Japanese teas. Ureshino tea is made by steaming the tea leaves and then rolling them carefully, giving each leaf a rounded shape. It is characterized by its deep green luster and strong aroma and flavor.
It is popular as a tea that allows you to enjoy the changing taste, aroma, and flavor each time you pour it, as it slowly opens in the teapot to extract the flavor. The flavor is slightly sweet, the texture is smooth, and the aroma is refreshing.
Ureshino tea is enjoyed as an everyday beverage due to its unique properties and flavor. The manufacturing method that focuses on quality and the conditions of the production area give Ureshino tea its distinctive taste.
This product is made by procuring Ureshino tea grown with such care from local sources, carefully examining the tea leaves by skilled tea masters at our own factory in Kyoto Prefecture, and packaging them into bags.
| | Product information |
| --- | --- |
| Product name | Ureshino green tea |
| name | Sencha |
| Raw material name | Green Tea |
| Name of origin of raw materials | Saga Prefecture |
| Internal capacity | 100g |
| Preservation method | Please store away from direct sunlight, high temperature and humidity. |
| Seller | Yamashiro Bussan Co., Ltd. 4-24-6 Minamihorie, Nishi-ku, Osaka |
【delivery】
Kuroneko Yamato

【postage】
・Free shipping for purchases over 3,240 yen (tax included).
・If the purchase amount is less than 3,240 yen (tax included), the following shipping charges will be charged.
Hokkaido: 1,540 yen (tax included)
Okinawa Prefecture: 2,200 yen (tax included)
Other prefectures: 770 yen (tax included)

【method of payment】
credit card
We also recommend this product