Yamashiro organic rooibos tea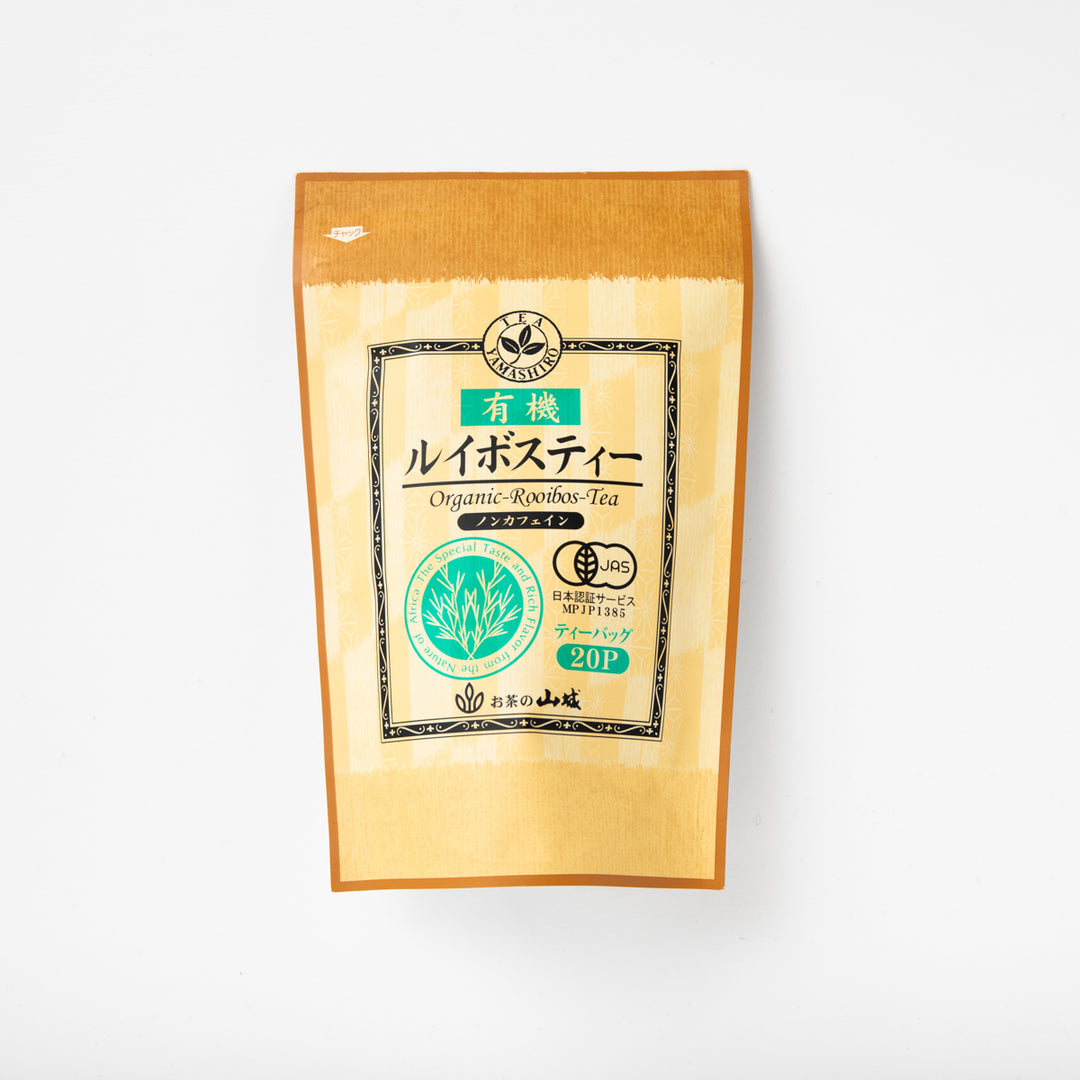 Organically grown rooibos tea, which has been known for its various health and beauty effects since ancient times, has been commercialized into easy and convenient tea bags at a factory in Japan.
Rooibos tea is a caffeine-free tea, so it is recommended for everyone to enjoy at home or in the office.
・This is an organic JAS certified product. Organically grown tea is kind to both the drinker's body and the soil in which it is grown.
・This tea is recommended for those who are highly conscious about SDGs initiatives and the environment.
| | Product information |
| --- | --- |
| Product name | Organic rooibos tea 20p |
| name | organic rooibos tea bags |
| Raw material name | organic rooibos tea |
| Name of origin of raw materials | Republic of South Africa |
| Internal capacity | 60g (20 bags) |
| Preservation method | Please store away from direct sunlight, high temperature and humidity. |
| Seller | Yamashiro Bussan Co., Ltd. 4-24-6 Minamihorie, Nishi-ku, Osaka |
【delivery】
Kuroneko Yamato

【postage】
・Free shipping for purchases over 3,240 yen (tax included).
・If the purchase amount is less than 3,240 yen (tax included), the following shipping charges will be charged.
Hokkaido: 1,540 yen (tax included)
Okinawa Prefecture: 2,200 yen (tax included)
Other prefectures: 770 yen (tax included)

【method of payment】
credit card
We also recommend this product