Carefully selected kettle-roasted hojicha tea packs 10gx50 bags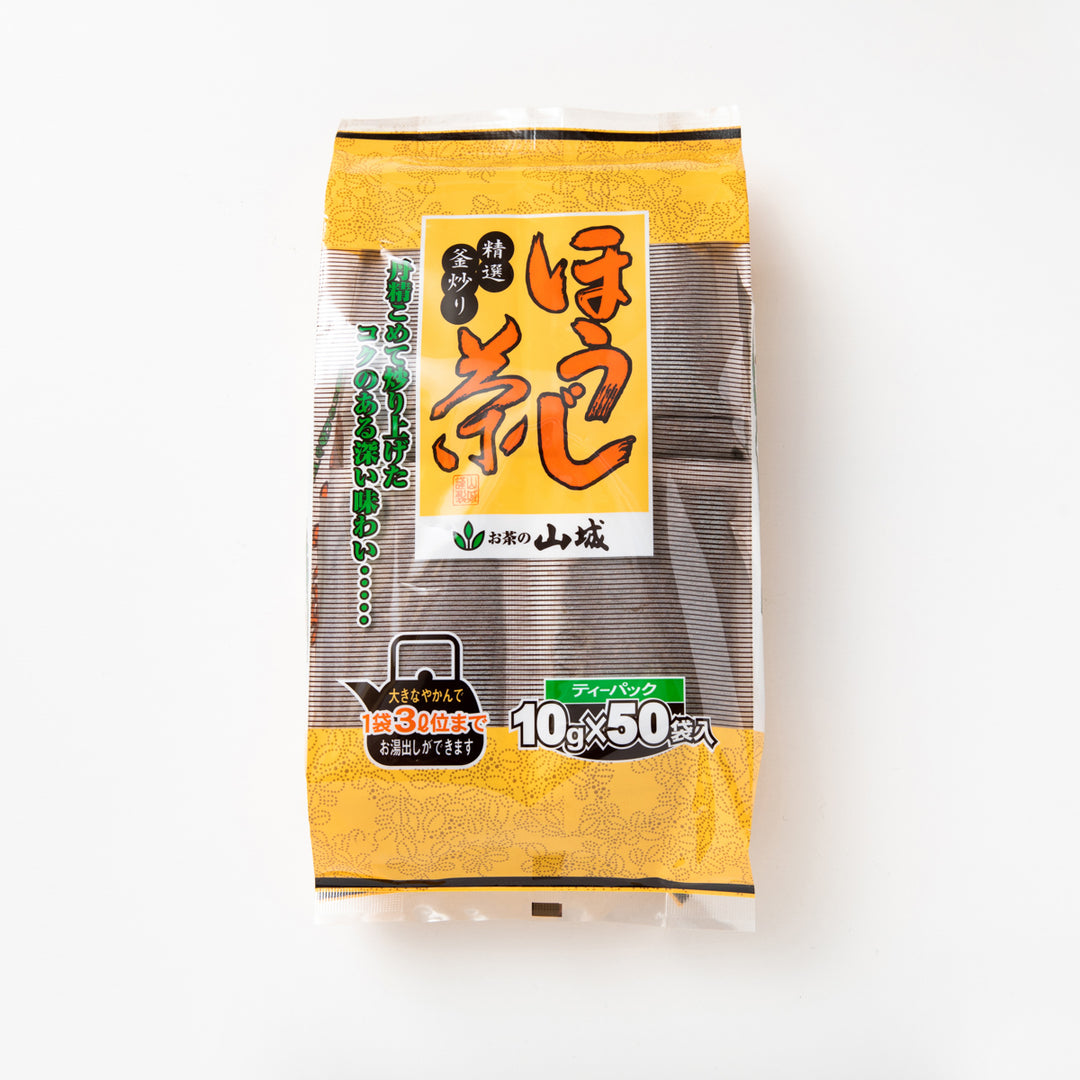 It is roasted with great care and has a refreshing, rich and deep flavor.
Enjoy cool in summer and hot in winter.
How to make delicious roasted green tea
○When pouring hot water
① Boil 2 to 3 liters of water.
②Put 1 pack in boiling water and turn off the heat immediately. (2 to 3 liters per pack)
③ When the desired thickness is reached, remove the pack.
☆If you want to drink it chilled, please roughen it and place it in the refrigerator.
If you sweat a lot from sports or work...
Please drink it with water. Hojicha is originally a tea with low caffeine and tannins.
④Put one bag in about 2 liters of water and shake gently while the pack is still inside. Put it in the refrigerator etc.
Let it cool and it's ready.
| | Product information |
| --- | --- |
| Product name | Carefully selected kettle-roasted hojicha tea pack |
| name | Hojicha tea pack |
| Raw material name | Green Tea |
| Name of origin of raw materials | Japan |
| Internal capacity | 500g (10g x 50 bags) |
| Preservation method | Please store away from direct sunlight, high temperature and humidity. |
| Seller | Yamashiro Bussan Co., Ltd. 4-24-6 Minamihorie, Nishi-ku, Osaka |
【delivery】
Kuroneko Yamato

【postage】
・Free shipping for purchases over 3,240 yen (tax included).
・If the purchase amount is less than 3,240 yen (tax included), the following shipping charges will be charged.
Hokkaido: 1,540 yen (tax included)
Okinawa Prefecture: 2,200 yen (tax included)
Other prefectures: 770 yen (tax included)

【method of payment】
credit card
We also recommend this product