Contains 17 kinds of Japanese and Chinese natural fruits, wildflower health tea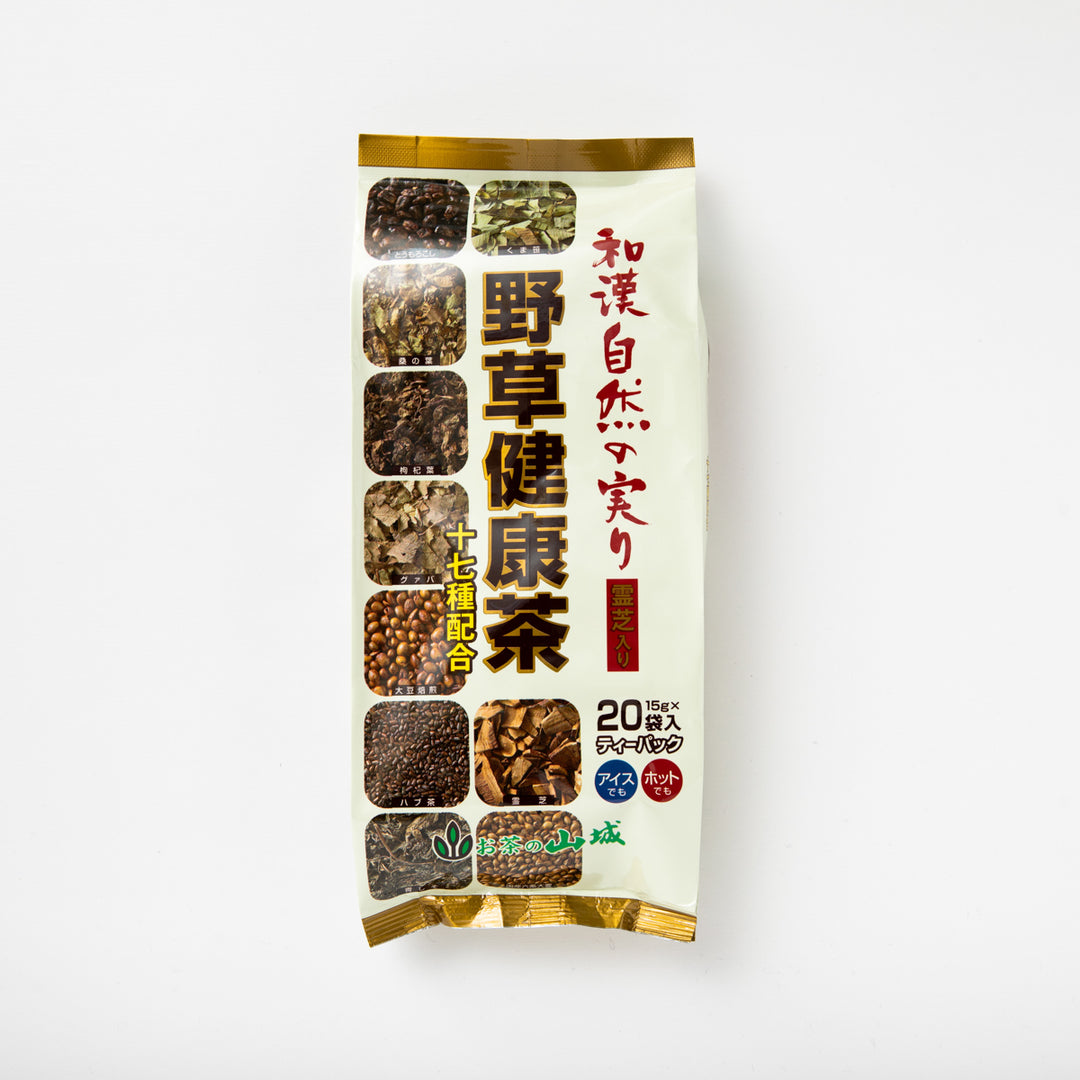 Made from 100% domestic ingredients and blended with 17 different ingredients, this healthy tea is delicious and easy to drink for everyone from children to the elderly.
Even those who are not accustomed to the taste of health tea, which is difficult to drink, can enjoy this delicious tea.
Healthy tea often contains ingredients from other countries, but this tea contains habu grass berries, corn (non-genetically modified), soybeans (non-genetically modified), barley, pearl barley, reishi mushrooms, and tomorrow leaves.・We use domestically produced ingredients such as Puar tea, Dokudami leaves, Kuma bamboo leaves, guava, quince leaves, mulberry leaves, green perilla, bitter gourd, loquat leaves, and sweet vine leaves.

Product information
name
mixed tea
Raw material name
Habucha (fruit), corn (separated production and distribution managed), soybeans (

separated production and distribution managed

)
Barley, dovetail, reishi, tomorrow leaf, puerh tea, dokudami leaf, bear bamboo, guava, quince leaf, mulberry leaf, green perilla, bitter melon, loquat leaf, sweet vine
Internal capacity
300g (15g x 20 bags)
Preservation method
Avoid direct sunlight, high temperature and humidity.
Seller
Yamashiro Bussan Co., Ltd. 4-24-6 Minamihorie, Nishi-ku, Osaka
【delivery】
Kuroneko Yamato

【postage】
・Free shipping for purchases over 3,240 yen (tax included).
・If the purchase amount is less than 3,240 yen (tax included), the following shipping charges will be charged.
Hokkaido: 1,540 yen (tax included)
Okinawa Prefecture: 2,200 yen (tax included)
Other prefectures: 770 yen (tax included)

【method of payment】
credit card
We also recommend this product